In the current dynamic and highly competitive business environment, it is imperative for small businesses to strategically acquire appropriate financing in order to effectively prosper and pursue growth opportunities.
ReadyCap Lending, a reputable and experienced participant in the small business lending sector, provides a variety of financial options specifically tailored to assist entrepreneurs in their pursuit of expansion and development.
ReadyCap Lending has established a strong reputation in the lending industry over the course of several years. Their dedication to supporting the growth of small businesses is apparent through their wide array of financial products.
ReadyCap Lending has established itself as a trusted ally for entrepreneurs in need of financing, thanks to its commitment to customer-centric solutions and adaptable terms.
This article aims to offer a comprehensive analysis of ReadyCap Lending's small business loan options for the year 2023. It will focus on important aspects such as notable features, application procedures, qualifying requirements, and feedback from customers.
If you are an entrepreneur seeking funding for your startup or a well-established company aiming to grow, this evaluation will provide you with valuable insights to assist you in making a well-informed choice regarding ReadyCap Lending's small business loan offerings.
Small Business Loan Options
ReadyCap Lending understands the diverse financial needs of small businesses across various industries. Array of small business loan options is designed to cater to those unique needs, providing financial support and flexibility.
Let's explore each of these loan options, outlining their key features and benefits.
Term Loans
Loan Amount: Up to $500,000;
Term Length: 1 to 5 years;
Interest Rates: Competitive rates based on creditworthiness;
Use of Funds: Working capital, equipment purchase, expansion, and more;
Collateral: May be required depending on the loan amount.
ReadyCap Lending's term loans provide small businesses with a fixed amount of capital to meet their diverse financial requirements.
Term loans offer the necessary flexibility to support various business needs, such as covering operational expenses, acquiring new equipment, or expanding operations. Competitive interest rates are crucial in enabling effective repayment management.
SBA 7(a) Loans
Loan Amount: Up to $5 million;
Term Length: Up to 25 years;
Interest Rates: Competitive rates;
Use of Funds: Working capital, debt refinancing, real estate purchase, and more;
Collateral: Typically required.
ReadyCap Lending is an approved Small Business Administration (SBA) lender, offering SBA 7(a) loans to eligible businesses. These loans are renowned for their favorable terms and extended repayment periods, making them an ideal choice for businesses seeking long-term financing solutions.
Whether you need to bolster working capital, refinance debt, or acquire real estate, SBA 7(a) loans provide substantial financial support.
Lines of Credit
Credit Limit: Up to $250,000;
Repayment: Revolving credit line;
Interest Rates: Competitive rates;
Use of Funds: Working capital, cash flow management, short-term expenses.
ReadyCap Lending's lines of credit offer businesses a flexible source of financing that can be drawn upon as needed. This is an excellent option for managing day-to-day expenses, handling seasonal fluctuations, or addressing unexpected costs. With competitive interest rates, you can access funds quickly and efficiently.
Equipment Financing
Loan Amount: Up to $5 million;
Term Length: Varies based on equipment lifespan;
Interest Rates: Competitive rates;
Use of Funds: Equipment purchase or lease;
Equipment as Collateral: Equipment being financed serves as collateral.
For businesses requiring specialized equipment, ReadyCap Lending provides equipment financing solutions. This option enables you to acquire the necessary equipment for your operations or expansion while preserving your working capital. Competitive interest rates and flexible terms make equipment financing a practical choice.
Application Process
ReadyCap Lending's application process is designed to be straightforward and efficient, ensuring that businesses can access the funding they need with minimal hassle. Here are the key steps involved:
Step 1: Online Application
To begin your journey toward securing business funding, start by visiting the ReadyCap Lending website. Our website is designed to be user-friendly, providing easy access to our online application portal.
In the initial application, you'll be required to provide fundamental information about your business. This includes details such as your business's name, address, industry, and the purpose for which you need the loan. Additionally, you'll need to specify the desired loan amount.
As part of the application, we'll also request information about your business's financial history. This may encompass details such as your annual revenue, profitability, and credit score. It's essential to provide accurate and up-to-date financial data to ensure a thorough evaluation of your application.
Step 2: Document Submission
Following the completion of the online application, you'll be asked to submit relevant financial documents. These documents play a crucial role in assessing your eligibility for financing.
Be prepared to provide documents such as business tax returns, bank statements, and financial statements. Ensuring the accuracy and completeness of these documents is essential for a smooth review process.
Step 3: Review and Approval
ReadyCap Lending's experienced underwriting team will carefully evaluate your application and the submitted documents. During this phase, they will assess your creditworthiness, your business's performance, and the intended use of the loan. Our objective is to make informed decisions while minimizing any inconvenience to you.
Step 4: Offer and Acceptance
If your application meets our criteria and is approved, you'll receive a loan offer outlining the terms and conditions of the financing. It's crucial to review this offer carefully, as it will specify the interest rate, repayment terms, and other essential details. If you agree with the terms, you can easily accept the offer electronically.
Step 5: Funding
Once you've accepted the loan offer, the funds will be disbursed directly to your business account. This means you can start using the capital immediately to address your business's financial needs.
Eligibility Criteria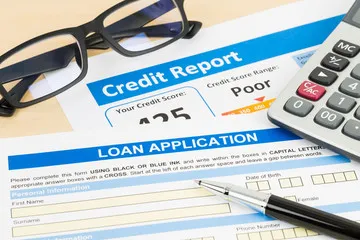 ReadyCap Lending offers a range of financing options for businesses, designed to accommodate a variety of needs. To help you determine if your business qualifies for a loan, we've outlined the general eligibility criteria below. Keep in mind that specific requirements may vary depending on the type of loan you are applying for.
| Eligibility Criteria | Requirement | Details |
| --- | --- | --- |
| Time in Business | Typically, a minimum of one year in business is required. | The operational history of your business is evaluated for stability and sustainability. |
| Credit Score | A minimum credit score may be necessary, with higher scores leading to more favorable terms. | Your creditworthiness impacts interest rates and terms; specific credit score thresholds vary by program. |
| Revenue | Your business should have a certain level of revenue, varying by loan type and terms. | Revenue is assessed relative to the loan amount sought and specific loan terms. |
| Collateral | Some loans may require collateral, such as real estate or equipment. | Collateral secures the loan and varies based on loan type and amount; details required during application. |
| Legal Status | Your business must be a legal entity, e.g., a corporation or LLC. | Eligible entities include corporations, LLCs, partnerships, and other legally registered business forms. |
It's essential to keep in mind that while these are the general eligibility criteria, ReadyCap Lending evaluates each loan application on a case-by-case basis.
Meeting these criteria does not guarantee approval, as other factors, such as your business's overall financial health and the purpose of the loan, also play a significant role in the approval process.
Customer Experiences
To gauge the satisfaction of ReadyCap Lending's customers, we conducted a survey and analyzed customer reviews from various online platforms. Here's a summary of what we found:
Positive Feedback
ReadyCap Lending garnered commendable feedback from a substantial number of its customers, highlighting several key strengths:
Responsive and Helpful Customer Service: One of the standout attributes of ReadyCap Lending, as voiced by its customers, is its exceptional customer service. Borrowers frequently praised the company's representatives for being highly responsive and exceptionally helpful. This proactive approach to customer support contributed significantly to the overall positive perception of the company;
Effortless and Efficient Application Process: Many borrowers lauded the streamlined and efficient nature of ReadyCap Lending's application process. Simplified documentation requirements, user-friendly interfaces, and clear instructions were cited as key elements that made applying for loans a hassle-free experience;
Competitive Interest Rates and Flexible Terms: Customers consistently noted that ReadyCap Lending offers competitive interest rates and flexible terms. These attractive financial terms were viewed as a major advantage, as they allowed borrowers to secure funding on terms that aligned with their specific financial needs and capabilities.
Constructive Feedback
While ReadyCap Lending enjoyed a predominantly positive reputation, there were some areas where customers expressed room for improvement:
Lengthy Approval Process: A few customers reported that the approval process could be lengthy in certain cases. Although this wasn't a universal concern, it's worth noting that some borrowers faced delays in getting their loans approved. This feedback suggests that ReadyCap Lending may benefit from further streamlining its approval procedures to ensure a consistent and expedited experience for all customers;
Communication Delays During Application: Another area of constructive feedback centered on communication delays during the application process. Some customers mentioned that there were instances where communication with the company's representatives was not as prompt as they would have preferred. Timely and effective communication is essential in the lending industry, and addressing these delays should be a priority for ReadyCap Lending to enhance customer satisfaction.
It's important to emphasize that individual experiences with ReadyCap Lending may vary based on a variety of factors, including the complexity of the loan application and the specific requirements of each borrower. Nevertheless, the overall feedback regarding ReadyCap Lending was generally positive.
Many borrowers expressed satisfaction with the company's services and, importantly, reported successfully securing the funding they needed for their businesses.
Conclusion
ReadyCap Lending stands as a reputable and flexible financing partner for small businesses in 2023. With a diverse range of loan options, competitive interest rates, and a straightforward application process, it caters to a wide array of business needs, from working capital to equipment financing.
While some borrowers noted potential delays in the approval process, the majority of customer feedback highlighted the company's responsive customer service and efficient loan application experience.
As a trusted SBA lender, ReadyCap Lending offers businesses the opportunity to access substantial funding with favorable terms, making it a strong contender for entrepreneurs seeking to fuel their growth and success.
FAQs
How long does it take to receive funds from ReadyCap Lending?
The time it takes to receive funds from ReadyCap Lending can vary depending on factors such as the loan type, the complexity of your application, and the completeness of your documentation. In some cases, funds may be disbursed within a few days of approval, while more complex loans may take a few weeks.
Are there any prepayment penalties for ReadyCap Lending loans?
ReadyCap Lending offers loans with favorable terms that do not include prepayment penalties. This means you can pay off your loan early without incurring additional fees, potentially saving on interest costs.
What industries does ReadyCap Lending serve?
ReadyCap Lending provides financing solutions to businesses across a wide range of industries, including retail, manufacturing, healthcare, hospitality, and more. Their diverse loan options make them accessible to a broad spectrum of businesses.
Can startups qualify for ReadyCap Lending's small business loans?
While ReadyCap Lending typically requires businesses to have a minimum of one year in operation, they may consider startups on a case-by-case basis. Startups